It's been an interesting week. Okay… So it's been a shit week. Good thing we at Speaker TV are here to remind you that life is full of incredible art – and there's lots of new stuff this week that definitely aren't shit. So take a break and check it all out!
New The xx!
Their sophomore, highly acclaimed album Coexist came out four years ago, so it's fair to say we're pretty excited that they're back. Fans have since been treated to their new track 'Hold On', the first single from their upcoming record I See You. Their more mature soundscape is reflected in the different recording process of the newest album, being recorded in New York, Marfa TX, Reykjavik, and Los Angeles (as well as London), where most of their first two records were recorded).
You can stream 'Hold On' below but will have to wait for the new record due Friday 13th January 2017 via Young Turks / Remote Control Records to hear the rest. You can grab a download, CD, Standard Vinyl, Indie Vinyl, or Deluxe Box Set.
New Childish Gambino!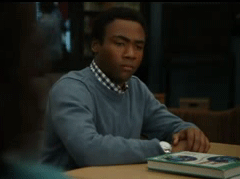 After having a huge year with his show Atlanta, as well as being cast as young Lando Calrissian in the new Hans Solo film (!!!), Donald Glover is back! His new record Awaken, My Love! is set for release on December 2 (just in time for Christmas!). This will be Glover's third release under the moniker.
Glover rose to fame in the TV world, first being a writer on Tina Fey's 30 Rock, then going on to be a major cast member in Community (being one-half of one of TV's best friendships – Troy and Abed). Glover left Community towards the end to shift focus to his music career – and it's paid off big time. Critics are already raving his newest single, Me And Your Mama. Check it out below.
New Star Wars trailer!
Speaking of Glover casually fulfilling childhood dreams by being cast as young Lando, we've been treated to a new trailer for the upcoming Star Wars: Rogue One. Following the success of Daisy Ridley as Rey in Force Awakens, we're majorly pumped to see Felicity Jones kill it (literally) as JynErso.
The new trailer features a few brief unseen snippets Darth Vader, the guy we all love to hate (but don't have to actually put up with). Some of the film was said to be reshot in May with the aim to, as said by Hollywood Reporter "lighten the mood." And let's be real – we all need that right now. Catch the trailer below! (featuring Australia's own Ben Mendelsohn!)
New A Tribe Called Quest out TODAY!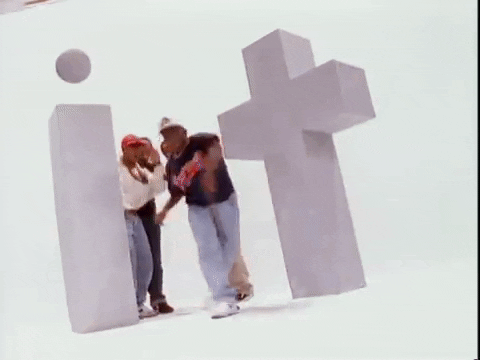 Forming in 1985, A Tribe Called Quest are rightly credited as being pioneers of alternative hip-hop, and lucky for us they're still breaking boundaries today. The group has released their sixth, and unfortunately final album, We Got It From Here, Thank You 4 Your Service, today (all good things must come to an end). Being their first since 1998, it feels special being able to experience such an important moment in hip-hop history in 2016.
As if having the album itself isn't special enough, it comes with an array of guest features. Kendrick Lamar, Andre 3000, Anderson. Paak, Talib Kweli, Jack White, Consequence, Busta Rhymes, and Elton John all feature on the record. On the eve of its release, Kanye West was announced to the excitement of many. Check out the creation of some "hip-hop hieroglyphics" in Queens below.
New King Gizz!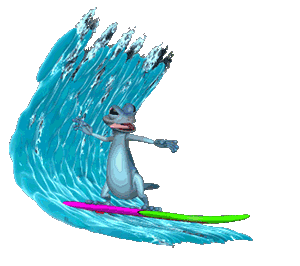 In a world of uncertainty, there's always one band we can rely on to release heaps of new music. That's right – King Gizzard and the Lizard Wizard are coming back with new tunes. Their first record of 2017 will be Flying Microtonal Banana. That's right, the first – of five. The newest record is said to be their "first-ever experience in microtonal tuning." It's hard to imagine a band having done so much already still being able to try new things.
The group also released
Bootleg Holiday From Hell
, a doco chronicling seven international tours over two years. If you don't have the two hours right now to watch, you can get started by checking out their new video. From the upcoming record is their new single, keeping in line with their reptile theme, 
Rattlesnake
.
Treaty's 25th Anniversary!
Following an acquiring of rights,
Razor Recordings
are set to celebrate
Yothu Yindi
's 1991 hit
Treaty
. To celebrate the 15th Anniversary of the hit that had significant cultural and global impact, seven new remixes will be created by some the most exciting artists from Australia and around the world. The original track spent 22 weeks on the ARIA charts, winning five awards at their ceremony, and broke Australian sales records.
Without the impact of Yothu Yindi, it's fair to say the Australian music scene may not be as broad, multicultural, and wonderful as it is today. There's no doubt that we still have much more progress to make in terms of equality, but we must never forget the impact of the past. You can stream Yothu Yindi and Gavin Campbell's Duncan Gray Remix below.
And finally, it isn't new this week and it is a bit shit, but it's important.
Smash Mouth performed on the Today Show!
The Today Show in the US celebrated the 90's during Halloween – and what's more 90's than Smash Mouth? The answer is nothing. Nothing is more 90's than Smash Mouth. There isn't much to say about it so we'll just leave you to
watch the performance of All Star
. Keep an eye out for this punter pictured on the right who is all of us.