The winter season. I know what you're thinking. Endless days spent curled up under piles of blankets or in front of a toasty fire, just counting down the days until stepping outside isn't the hardest thing you'll have to do. If this sounds like you, we've put together a bunch of things to do and see that will make your winter season all the more hospitable. Why spend months hibernating away when you can get amongst some of the best arts, culture and music events across Australia?
Music 
If you thought winter was for hibernation, you might want to reconsider. The colder months still provide an array of quality music events that will coax you out of your warm bed and into the thick of some great live music.
Groovin the Moo | May 6 | Victoria
Bendigo will again play host to one leg of the ever so popular Groovin the Moo festival. The music festival will feature two outdoor stages, a top tent and a line-up of international artists and local favourites that will be sure to distract you from the cold. The Wombats, Milky Chance, Dillon Francis and Against Me! make up just some of the big name internationals, with local Australian talents Montaigne, Amy Shark, Tash Sultana and Alex Lahey also on the line-up for this year. All ticketing, transport and festival details can be found here.
Blues on Broadbeach | May 18 – 21 | Queensland
One of Queensland's most popular music events returns this year with a line-up that has really outdone itself. International superstar Bonnie Tyler will headline the festival, with Australian legend Ian Moss, U.S act Slim Jim Phantom Trio, Yay Beadle, Kevin Borich and Cash Savage And The Last Drinks also set to perform at the popular music event. This four-day fiesta is sure to have you buzzing this winter, and best of all? It's totally free! To check out the full programme, head here.
Bass In The Grass | May 20 | Northern Territory
If you're keen to escape the winter cold and party where winter doesn't really exist, then head to the Northern Territory for their annual Bass In The Grass festival. The festival now enters its 15th year and is one of the state's biggest and best music events. Expect big names such as The Veronicas, Amy Shark, Peking Duk and Tash Sultana to grace the stage. Head here for tickets, the full line-up and festival information.
Arts
Celebrations of the arts really reach their zenith during the winter months, and I can't think of a better time to treat the mind and soul with art and hot baths. Here are a few events and cosy indoor art experiences you'll need this winter to keep you warm.
Vivid Sydney | May 26 – June 17 | New South Wales
Sydney's annual Vivid festival is back again this winter and showcases a plethora of light installations, live music performances and ideas right through the heart of winter. This three-week festival illuminates the harbour city with mesmerising light projections across the Harbour Bridge, Sydney Opera House, Luna Park and all around Circular Quay. Laura Marling, Camp Cope and The Avalanches are just some of the names you can expect to see perform as part of the festival. The festival will also host a number of seminars, talks and workshops which are sure to inspire with new and exciting ideas. Check out the full programme here.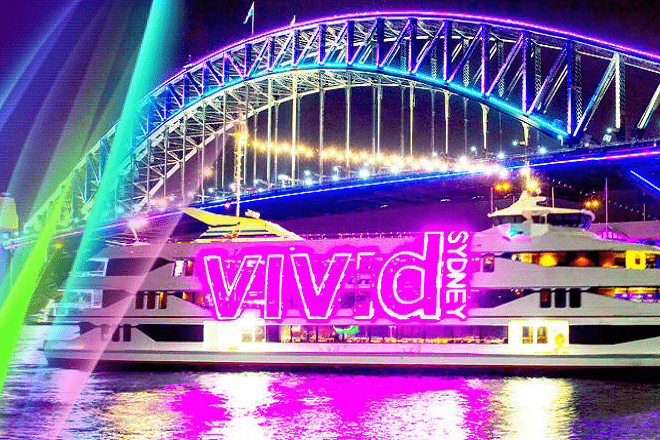 Van Gogh and the Seasons exhibition | April 28 – July 9 | National Gallery of Victoria
The Van Gogh and the Seasons exhibition is curated by Sjraar van Heugten and features works lent by leading international museums. The exhibition is exclusive to Melbourne and presents the largest collections of Van Gogh works to ever travel Australia. Viewers are invited to explore Van Gogh's profound connection to nature through nearly 50 paintings that provide insight into the influences and themes that dominate much of this visionary artist's work. The exhibition will be accompanied by a scholarly catalogue, a children's publication and a suite of programmes including talks, tours and NGV Friday Nights featuring live music, bars and dining. All information regarding tickets, tours and group bookings can be found here.
Versus Rodin: Bodies Across Space and Time exhibition | March 4 – July 2 | Art Gallery of South Australia
Marking 100 years since the death of artist Auguste Rodin, the Versus Rodin: Bodies Across Space and Time exhibition is a commemorative exhibition you cannot miss this winter if you're an Adelaide local. Rodin redefined the idea of the body in sculpture and the exhibition unites key pieces by the pioneer of modern sculpture with an innovative selection of work by leading modern and contemporary artists who have similarly challenged our understanding of the human condition. Tickets can be booked here and all other information can be found online here.
Culture
The colder months offer wonderful seasonal events that would be a blow to miss! Embrace the cold and get amongst what winter has to offer.
Melbourne Knowledge Week | May 1 – 7 | Victoria
Taking place in the MKW Hub inside The State Library Victoria, Melbourne Knowledge Week is an action packed week of innovation and creativity, combining art, technology, business and science. Over 70 events will happen as part of the week-long event, ranging from seminars from international industry leaders to taste testing future foods. It will also provide attendees with interactive opportunities to be a part of testing cutting-edge technology and participate in preventing Melbourne's potential issues. All tickets can be purchase here and the Melbourne Knowledge Week programme can be found here.
Argyle Diamonds Ord Valley Muster | May 19 – 28 | Western Australia
For more regional residents, the Muster is back for its seventeenth year, and will feature an outstanding line-up of over 30 events and activities. Set on the stunning primeval landscape of the East Kimberley region, the event emphasises its extraordinary cultural diversity and friendly folk, and showcases a range of Australia's most acclaimed musicians and culinary personalities. The major draw card is the Kimberley Moon Experience which is staged at Jim Hughes Amphitheatre on the banks of the Majestic Ord River and attended by celebrities, politicians and business leaders alike. The Muster is a unique and unforgettable experience where city and country folk meet, mingle and dance under the stars. All details about the event can be found here.
Light in Winter festival | June 1 – July 17 | Victoria
Melbourne's Light in Winter festival is a yearly favourite, with visitors and Melbourne locals able to experience Federation Square come to life at dusk with creative lighting, mellow music and artistic expression. The family friendly festival brings together local and international artists and showcases an array of talent with free entry into night time events. Across the entire month and a half, the festival will host a number of different events to keep you warm and entertained, with the Winter Solstice Festival that celebrates the longest day of the year, being the must-see event. There will also be an outdoor ice-skating rink in Federation Square which will operate daily between 10am and 10pm from June 18 through to the festival close. The festival programme and tickets can be found here.