Bandcamp Roulette is a weekly column where some of the most eclectic and unknown bedroom projects will be uncovered and reviewed with a random word search. It's a lucky — or maybe unlucky — dip into the internet's melting cauldron of ear-splitting lo-fi music, hidden rock 'n' roll gems, DIY Garageband beats, and much more.
Honesty is the best policy, but let's be real: the world is full of #liars. We can never be too careful with those folks around, but perhaps Bandcamp Roulette could provide us with some true, authentic, and genuine music this week.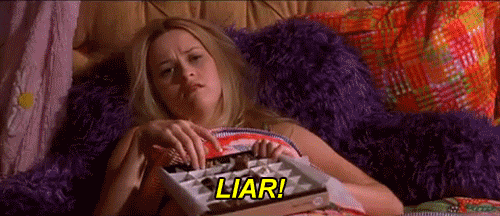 Instead, Denny Zartman's Secrets Told By Liars decided to pop up in the search results. I trusted you, Bandcamp… and you betrayed me!
This album was an old and long one, an 11 track compilation released way back in 2012 and the eighth in Zartman's extensive, 13 album catalogue. But the real story is behind the musician himself.
While the succinct bio said he was an "actor, writer, musician and artist", both Facebook links to the Denny Zartman page and side project, Monkeysnot page were dead, which led me to his official site instead. Zartman was indeed an actor: he had a two-minute acting reel, had made extra appearances in Dawson's Creek and Savannah, featured in short films, advertisements, promos, and a whole lot more. He was also a filmmaker, with a plethora of skits as well as a feature-length "musical comedy thriller" under his belt, the latter showcasing some of his art (he even has a DeviantART gallery for fans to peruse), not to mention the two novels he has written in his lifetime. But everything he was produced was comical and surreal. Was Denny Zartman satire or performance art of some kind? Another of his albums, The Room Tone, inspired by Tommy Wiseau's film The Room, all pointed towards confusing boundaries between comedy and reality.
Secrets Told By Liars followed the same line of thought. Despite it being tagged genres like 'alternative', 'folk punk', and 'punk jazz', the songs were nowhere near being able to be described as those, instead most revolving around an embarrassing-dad techno sound. 'Mean Killer Machine', 'My Love Will Live Forever', and 'Slo Mo Freak Show' are amongst the worst on the album because they utilise cheap and tacky electronic dance sounds and autotune in ragged formulas that seem to strain under the pressure of Zartman's desire to create an edgy and modern product. These tracks are outdated, struggle to effectively keep up with the present, and basically emulate what your dad trying to figure out how to send an email would be like in musical form.
However, there's one, very small light of hope on this album: 'Heaven Is Now', one of the only two acoustic folk songs on the list. Uncluttered by disco noises and stripped back of excess, this track feels honest and genuine in the midst of an unimpressive pile. It's too far to even consider blessing Zartman with a comparison to Daniel Johnston, but the low fidelity and shaky vocals of 'Heaven Is Now' definitely holds some heartfelt sentimentality. For a moment, the uncertainty of whether Denny Zartman is an authentic person or not disappears.
If there's anything that Secrets Told By Liars proves, however, is that Zartman should stick to his acting chops. The cringeworthy songs don't come across like some grandiose, clever, satire on modern music — they're just lame.
0/10 technologically illiterate dads.