It may have only been a week but if uni has already got you down underneath a pile of ever-growing assignments, quizzes, and general self-loathing then keep reading for all the good and free things to get you through the semester.
Therapy animals 
When you least expect it and really need it, therapy dogs will suddenly appear to save the day. You don't even need to go looking for them because they'll come and find you in the library, lecture, cafe, or tutorial and their pure happiness will suddenly remind you of all that is good in the world.  And even if you're not a dog person petting zoos will make an appearance at least twice during the semester.
All the free food
It's technically not so free since you paid for it as part of your student amenities fee but still, when you're walking through campus dreading the cheapest option of $2.50 sushi, then the sudden pop-up BBQ will make your week. And since everyone's a povo uni student there is absolutely no judgement in going for seconds and thirds and grabbing an extra can of soft-drink.
And the other free stuff
They may be super annoying at times but the people standing right in front of your university handing out pamphlets etc. sometimes come up with the goods. It might be a not-so handy discounted gym trial or a mini Bible to heal you of your sins but sometimes it'll be a $20 Uber coupon. That is a solid trip from the suburbs into the city or vice versa. If you're lucky you might be handed two or more during the rush of students flooding in.
And also the free stuff on campus 
It's still early in the semester which means a lot of free pens, rulers and highlighters. So much so you won't need to bring a pencil case as long as you don't mind using a pen that also acts as a slide-out calendar of all your university key dates. If you loiter around the student bookshop long enough you can also grab yourself a student planner or mini diary as well.
You'll also find a couple of students handing out free stuff as part of the whole club thing in reminder that it's never too late to sign up for a good time. Don't get sucked in for a chat, just take the chocolate and run.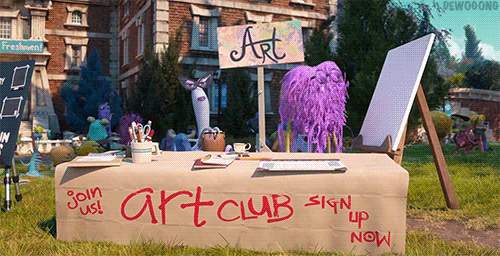 Free Counselling 
When you need an anonymous rant that's completely off the record, you can book a session with one of many counsellors on campus. It may sound awkward but sometimes you just need to vent. Unsure of how to book a session online? Chuck it into Google and you should find the link or you can find your way to the student services office on campus and book one through there.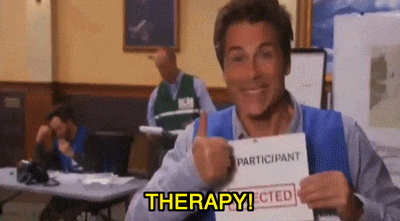 The Entertainment 
Last but not least; the relatable humour. Between the memes on the unofficial university page and the 100% done students who rock up to uni riding a skateboard in a onesie, you're bound to find something that'll make you laugh. Even if it's just for a moment before you return to ugly crying over just about everything.