A part of the mass remake of all the live action Disney classics, Beauty and the Beast hit Australian cinemas last weekend much to the excitement of young and old Disney fans across the country.
In short, it's 139 minutes of stunning costumes and set design and your favourite classic Disney songs.
Emma Watson (Harry Potter, The Perks of being a Wallflower) is an excellent Belle; headstrong, intelligent, and kind. The auto-tune to her voice is noticeable at times but it isn't an issue. She is an actor, not a singer and her portrayal of Belle was all that matters. And after copping so much criticism for her level of attractiveness not shaping up to that of an animated Belle's, Watson proves triumphant in her vividly stunning portrayal.
Funnily enough the Beast, even with the addition of horns, is nowhere as 'beastly' as the original. And it all has to do with Dan Stevens' (Downton Abbey) stunning blue eyes and aesthetically pleasing face. Whether it was intentional or not, the Beast has a far softer complexion in this version. Stevens does, however, do the Beast justice despite the mediocre CGI. In saying that, you wouldn't expect the works of a Marvel film in a Disney classic.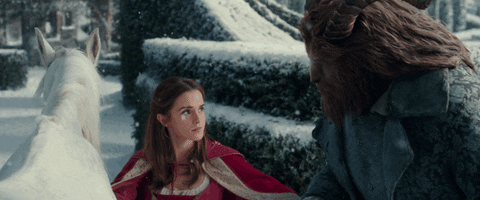 It's hard to bring a character like Gaston to life without making him overly ridiculous but Luke Evans (Dracula Untold, The Hobbit) pulls it off exquisitely. With such narcissistic lines as seen in the trailer, Evans manages to deliver each one with such gusto you genuinely laugh aloud. And then there's Josh Gad's portrayal of Lefou. Bearing in mind it's a Disney film aimed at children, Gad's performance is happiness on a high which the children in the cinema obviously loved especially since Gad is renown for his role as the merry Olaf in Frozen. For others however, it will be a bit much at times.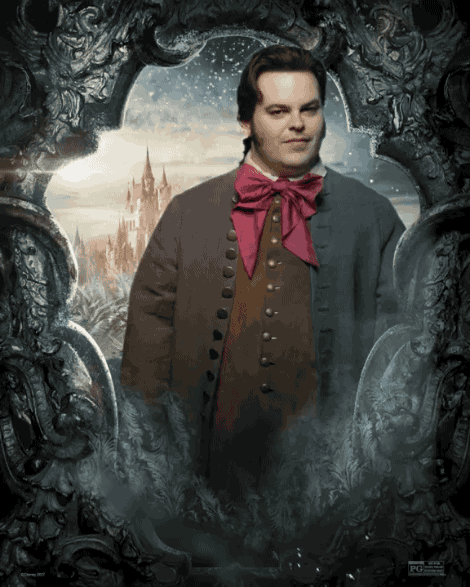 Honourable mentions must be given to the rest of the star-studded cast including the duo Ewan McGregor and Sir Ian McKellen who played Lumiere and Cogsworth respectively. Emma Thompson played the motherly Mrs Pots whose new look in the live remake took a little getting used to but was nevertheless a charming addition.
Personally, it could have done without at least three unwarranted musical numbers and by this I mean the new songs, they just weren't memorable and dragged out the story line way longer that it should have been (forty-five minutes to be exact). At times there are also one or two awkward pauses that perhaps were created for laughter but only managed to coerce a cringe-y smile. And with a heavy heart, the dual scene between Gaston and Beast was a little disappointing. It started off quite slow and then ended all at once.
But when it comes to the riots over the 'gay couple' scene in the film that have stolen headlines with its boycotts and bans; blink and you miss it, be completely oblivious and you miss it, treat it as normally as you do the apparent bestiality in the film and you completely and utterly miss it.
All in all, the film was better than initially expected. It may have been too long for my taste but it still managed to cause a heartfelt smile with its nostalgic ballroom scene.